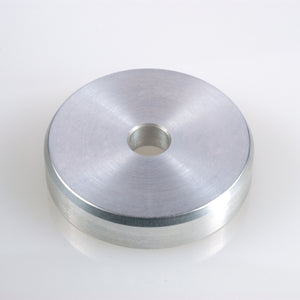 Precision tooled aluminum turntable adapter.

Perfectly balanced for your listening pleasure.
Guaranteed to fit all brands and models of record players and turntables.
Eliminates the need to use an insert adapter on each record, simply place the turntable adapter over the center spindle of your turntable to play your 45's.
Money Back Lifetime Guarantee.
If not 100% satisfied, return it postage paid and we will refund the purchase price less our shipping and handling cost.